The 2020 holiday is upon on. You are probably thinking how are going to survive it this year. With the coronavirus, election, lay-offs, and other issues, this may be the most challenging holiday yet.
This article provides some gift giving ideas that will make it easier for you. By using some of these ideas, you will surely be able to end the year in better spirits ready for what 2021 has in store.
Holiday Gift Giving
Gift giving is a time honored tradition. Whether you are celebrating Christmas, Hanukah, Kwanza, or Boxing Day, it should be a time of warm spirits. Yet, it can cause tremendous stress as well.
Let's make a list of everything you need to do.
Shop for gifts
Buy gifts
Wrap gifts
Send gifts
Pay off gifts
Pretend you like the gift
Add in travel, meal-time, colder weather, and alike and the holidays can wreak havoc on your poor soul. But, it doesn't have to be that way. Let's look at some ways in which you can survive the 2020 season without turning into a Scrooge
Be a Daddy Warbucks
Daddy Warbucks is a fictional character from the cartoon Annie and the subsequent musical and movies. A person likened to the character of Daddy Warbucks, is one that is considered being a rich and philanthropic benefactor.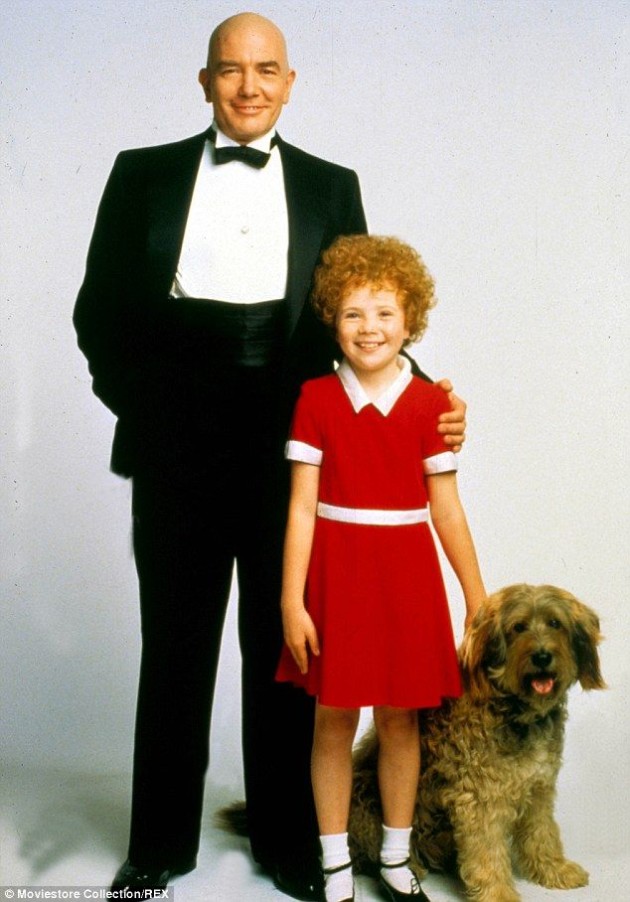 Now, being rich may or may not describe you but you can be philanthropic.
How to be a Daddy Warbucks this holiday?
Donate to a charity. There are many charities out there that could use your help. I have three favorite: Good Mews, Charity Navigator, and Kiva. Choose a donation that is relevant to the person you are shopping for (a pet lover, education, music) and provide them with the information about the charity you donated to. While you can't take the tax deduction anymore, this is a great way to give to an organization that would greatly appreciate your charity.

Good Mews is a local cat-only rescue and shelter located in Marietta, GA. You can provide direct monetary donations, sponsor a shelter cat, or purchase items from their Amazon shopping list.
Charity Navigator is a website that provides insight into the operations and finances of charities. You can provide a donation directly through their website.
Kiva is an interesting charity in which people request loans that are repaid to you. Kiva allows you to donate to individuals through-out the world.

Provide money instead of gifts. People are hard to shop for, especially distant relatives that you may not see. Oftentimes, we send a card with a gift card or an e-gift card. Those are great if you know a person will use them. For example, if you know Amazon shows up at their house every week, an Amazon gift card is a great choice. On the other hand, you could give people money that they can use at their discretion. Here is how to do it.

First, ask the person which money transfer application they use. The most common ones are Cash App, PayPal, and Venmo. These are free to send to family and friends and is safe and secure.
Second, send them a text message and pretend you are needing to test it out. "Hi Roger, I just signed up for Venmo do you use it?" If they don't ask which one they use. "Great, I wanted to test it out what is your username."
Third, send them $1 and they will confirm they got it.
Last, send them the rest of the funds you wish to donate, for example $99 to total $100. Say "Happy Holidays, dinner is on me." Fun idea huh?

Provide a service. Your loved ones have a lot of conflicting duties, washing, cleaning, taking care of children, working, etc. If you are handy at something offer it to them. Don't ask what they need, say, "I'm free on Saturday and I'd love to come clean your yard as my gift to you. Is that ok?" Even a small amount of time helping someone out will create a tremendous impact on any person.
Practicality is Exceptionality
We spend hours trying to find unique gifts for people when many times it is a practical gift that is most exceptional. A practical gift is one in which the person is most likely going to use, sometimes daily or weekly. It is exceptional because instead of a gift being used once, or not ever, it is guaranteed to be used by the person. Here are some ideas.
Stock their medicine cabinet. CVS pharmacy always has great deals with their rewards programs. Oftentimes, you can find CVS brand over-the-counter medications such as their brand of Tylenol, band-aids, and vitamins at have the price. Many times, they are buy 1 get one free. Grab a bunch and make gift boxes with items they could use. Wouldn't it be nice the next time you had a headache that you already had the medicine you needed and didn't need to run to the store. Include things such as headache, allergies, band-aids, first-aid creams, and multivitamins.
Stock their fridge and cabinet. This one is a little more tricky because people tend to be picky about their food. But, if you know something they like go ahead and provide that for them. Beverages are a great asset to any home. Nothing is worse than sitting down for dinner and only have water to drink, although I really love water. Ask them what their favorite beverage is and send that to them.
Stock their paper supplies. This is another one that people are picky about. I know I only like to use Scott toilet paper, but in a pinch I'd be glad to use any toilet paper. Nothing is worse then getting down to the last roll and having to run around and get it. In this case, we are more likely to spend more because we may not be buying it when we have a coupon or it is on sale. Common paper supplies include toilet paper, paper towels, and paper napkins.
Fill their gas tank. Before I got my Tesla, I hated going to the gas station. I often thought of paying someone to pick up my car every Sunday and buying me gas. Give them a time and date and say, "Can you bring your car to the QT on Saturday at 2:00 pm. I'd like to fill your tank." That would make anyone happy.
Stock their cleaning supplies. Another tricky one as people tend to be loyal to certain brands and smells. I have a friend who doesn't use fabric softener (don't ask me why.) But, you can use this trick to get the information. State you have been looking at getting some new XYZ and ask them what brand they like. They will tell you and then send it to them. An alternative is to snoop around their house next time you are there. Check for the dishwashing detergent on the counter. A case of their favorite dishwashing detergent is sure to please anyone. Last, get unscented laundry detergent that is free of dyes and gentle. I don't know anyone who wouldn't like this.
Give a non-gifter nothing
We all know the sentiment, "It is isn't gift it is the thought that counts." True, but if the person who you gifting doesn't give you anything cut them off.
My sister, who is 6 years older than me, has given me exactly 1 gift in probably 10 years, even though I give her entire family (8 people total) gifts. Now, the kids they are different but adults, come on an ornament would be nice.
Two years ago, I stopped. She would occasionally thank me for the gits but she never gave me anything back. I cut her and her husband off. I still gift the kids things because they are young but her, nope. I feel great about it. If a person, who is the in the position to give, and isn't giving you something, it might be time to remove them off your gifting list.
Know your audience
My dad likes only a few things. He likes movies (especially scary ones), jelly beans, computer games, and popcorn (Check out Best Gourmet Popcorn on Etsy).
One year, my brother gave my dad an Amazon Kindle. I thought, "he doesn't read, that is a wasteful gift." Not that he can't read, he just doesn't read. He doesn't read magazines or books. On the other hand, I read all the time. I have a Kindle as well. They got me a wall decoration. I lived in a studio apartment with cinder block walls. I couldn't hang it even if I wanted to, but I would have loved that Kindle.
Knowing your audience will ensure that your gift is put to good use. Nothing is worse than visiting your family and seeing your gift sitting in the garage or tucked away in a cabinet under the sink.
If they like candy, send them candy. If they like popcorn, send them popcorn. Avoid feeling like you need to send them the latest and greatest gadget, fashion, etc. if you don't think they will use it.
Be mindful of those who might not want to celebrate
Holidays are not always a time to celebrate. Last year, I lost my mom. I still don't like celebrating holidays. Thanksgiving, Christmas, and New Years are the worse because I spent every Christmas with my parents and most Thanksgiving and New Years Eve with them as well. 2019 was a tough year. On top of that, my cat got out and was actively searching for her, I never did find her 😢.
If you know that a person is struggling with a personal issue or has had a recent loss, ask them about how they would like to spend their holidays.
My brother had reached out and asked what I was doing for the holidays. I said I wasn't in the mood to celebrate. He came over anyways. As you can imagine I wasn't happy.
Each person is different and grieves differently. Each person has different ideas regarding holidays, even if they aren't in mourning. It is OK to ask but be respectful.
If you have gotten them a gift, don't just drop it off anyways. It creates extra stress because the recipient feels they need to give a gift as well. Be respectful and kind to those that might not be in the holiday spirit.
Spend time with them
Time is money. Spending time with someone, especially those who are older or living alone can be worth more than sending them a gift in the mail. Take a day to spend time with someone. Even during these socially distancing times, you can spend an afternoon visiting the person, bringing some dessert, or stopping and getting some take-out to enjoy a hearty meal.
Make a budget and stick to it.
I make a list of each person that I'm going to shop for. I then create a budget and I stick to it. I will write in a notebook how much I'm spending on that person. If I'm a few dollars over that is OK; while being under is even better. If it is one gift, then let it be.
Sticking to the budget will make your shopping experience not leaving you trying to pay off holiday debt into the New Year.
In fact, consider setting up a holiday fund to deposit throughout the year. If you have 10 people to shop for and want to spend $100 per person, that means you need $1,000. If you deposit into a savings account, I recommend Ally Bank, you need to deposit about $20 each week. With the little interest you'll gain, you will have the money to cover the cost for next year.
Shop early
If you haven't ordered anything online lately or been out to the stores, it can be quite a nightmare. The big carriers, USPS, UPS, and Fedex have been overwhelmed by the amount of mail and packages coming through their distribution centers. Some packages that should take days are taking weeks.
While in the past, 2 weeks before the holidays was common to still receive a package, I might bump that up to 3 weeks to a month.
The biggest fear, of course, is that you need to return something and oftentimes stores have a 30 day return policy. Shop where there is a generous return policy on holiday purchases.
For example, we are offering free returns until January 2021 to help our customers.
Shop all year round
I'm the queen of shopping all year round. I look for after Christmas sales and I hoard them. Some of the best places to find these sales are Bath & Body Works. Who doesn't like something from BBW. I buy items, usually 75% off, then put them in a containers and store in the closet. This way, I'm not spending full retail price next year.
This also helps for other holidays such as birthdays, weddings, showers, and graduation gifts. You don't need to go out and find something, you just go to your container and pull out a gift or two.
In addition, this helps when someone has a gift for you but you didn't include them on your list. Pick up a variety of gifts including items for adults and kids and if it happens, you'll be ready.
Suggest family versus individual gifts
I have 15 immediate family members that I have to shop for each year. Even if I limit my budget to $100 per person that is still 1500 per person. The smallest family size is my dad, my mom passed in 2019, so that is fairly easy (movies, popcorn, and jelly beans). But the next family size is 4, 2 adults and 2 kids. Buying one gift for one person would lighten the load tremendously for both sides of the family. If that doesn't seem reasonable buy one gift for the family and call it a day.
Don't forget their pets
Pet owners are often neglected when it comes to the holidays. Well, their pets are. Getting something for someone's pet is probably the easiest – pet food. I spend hundreds of dollars each month on pet food. Use this easy trick to find out what pet foods to get. "Hey Maggie, I have a friend who just got a cat, what type of food does your cats eat." Easy enough. Go online and send them their pet a gift to put under their tree.
Don't forget you
My family used to tease me because I would shop for myself, wrap it, put it under the tree and write "From Santa." I would delightfully open it every Christmas morning knowing full well what was in it. That's ok. Don't forget you.
You work hard for your money and if you like something, get it for yourself. Don't be dissapointed because your family or beau didn't get what you wanted. Buy it yourself, wrap it, and gleefully tear into it on Christmas morning.
You don't need to shop for everyone in your circle
My friends and I have never given each other gifts. Why? Because we have so many people to shop for that one more person on the list isn't budget friendly. I'd rather my friends not be overburdened with buying me gifts, that they may not be able to afford.
Ignore the new boyfriend or girlfriend
We are a loving, embracing society that wants to make sure everyone is included in our gifting spirit. Yet, you may be overblowing your budget if you include all new boyfriends or girlfriends in that person's life. I wouldn't expect anything from a loved ones relative and neither should they. If they get upset, oh well.
Focus on the kids
I have 9 nieces and nephews. It becomes a budget drain to shop for my parents, siblings, and their kids. I focus my attention on the kids and then gift the adults one nice gift. Younger kids are easiest to shop for because they love everything. Older kids can be a bit of a challenge because they often will want something that is on the higher end of the spectrum. Do what you can and enjoy the gifting spirit.
Make something
I remember being an undergrad at UGA and my friend, Belinda and I, decided to make apple butter to give. It took us all day but had enough to gift to everyone in our family.
Consider your talents and make something for each person. I have also crocheted scarfs and created repurposed buckets and flower pots that I wasn't using. Get the whole family involved to create a magical experience.
Downsize what you don't use
You probably have something in your house you don't use and another person might want. It doesn't have to brand new, especially if it is nice. An antique or vintage item is perfect for those who like collectibles. Be mindful of your audience and avoid gifting things they don't want. Also don't gift something that is too old, needs to be repaired, or just doesn't look right.
Support a loved-ones small business
There are millions of small businesses that are struggling right now and on the brink of closing. Your loved one might be a small business owner and would be grateful to have your support. While products are the easiest way of gifting something, there are many services that you could gifted such as cleaning, car washing, resume, job hunting, accounting, etc. Double dip by gifting something your loved one something they need and helping your other loved one's business.
Don't gift things that require a signature
Requiring a signature for gifts is a hassle. On one hand, you might have an expensive gift that you want to make sure it gets in their hand. On the other hand, some gifts require a signature.
My sister-in-law sends me a gift basket every year from Wine Country. While I love wine, I hate having to sign for it. Why? Because she waits too long and it usually delivered on Christmas Eve. My UPS guy, while he gets my packages to me, is terrible at waiting for a signature. I'll be home and he won't even ring the doorbell. He will oftentimes send it over to CVS, which I then have to go get.
Another issue is I have delivery notifications that tells me the window to expect my delivery. One Christmas Eve it was to be delivered between 4:00 – 6:00 pm. I knew if it was later, I'd miss out on buying what I needed for Christmas dinner. I went shopping at 12:00 pm and he showed up at 1:00 pm. Just a hassle. If you have an item that needs a signature, get it delivered to your home and give it to them the next time you see them.
Avoid shipping cost
You want to make sure your packages arrive on time so you spend extra money to get your gifts to them. Even a small light weight 4 ounce item, when shipped on your own, will cost at least $3.50. Instead, hold onto the present and give it to them the next time you see them. This is a great way to have the holiday season last into the next day or new year.
Another way to avoid shipping is to shop online that offers free shipping like US!! Many small businesses will even allow you to ship to different addresses if you ask, like US!!!
Make a list and check it twice
While Santa is checking to see whose naughty or nice, check your list to see if it really is necessary to give them a gift. Your cousin's baby daddy might need to be scratched off this year. Don't feel bad if you don't give everyone a gift. You might be doing them a favor by them having to avoid spending money to give you a gift.
If it is a person who you would normally send a gift to, send them a message first and state that this year you'd like to do something different versus gift exchanging.
Make your email work for you
If you are like me, you get tons of offers each day with codes off your next order. You may not be ready to shop now but the coupon might still be good when you are ready. Instead of deleting them, create a folder in your email inbox called, "Shopping codes." When it is time to shop, you have all your codes in one place to free up precious time and reap the rewards of those great deals
Conclusion
Hopefully, I've given you some ideas for this year's gift gifting. In the end, do what makes you happy. Create a new tradition. Don't feel pressured. Ask yourself, what did you get last and give last year. Did you life completely change because of it. Now, if it's a car – heck yea it probably did. But for most of us, while we have good intentions around the holidays it can create more undue stress during a time that is already stressful.
Stay tuned for our next segments when we provide unique gifting ideas and trends for men, women, and pets.
Happy Holidays and Happy Gifting